This site is devoted to the actor and martial artist Cary-Hiroyuki Tagawa, also known
simply at Cary Tagawa. Please use the navigation to your left to browse around.
- = Last updated: March 14, 2011 = -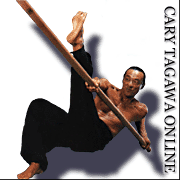 News Items and/or Website Updates:
March 14, 2011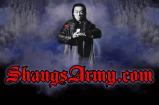 PRESS RELEASE: Shang Tsung is looking for a FEW GOOD MEN & WOMEN to join his Warrior Army of Souls.
ShangsArmy.com
unveils the world of Shang through his alter ego, actor Cary-Hiroyuki Tagawa. Cary-Hiroyuki introduces his evolutionary physical training system called Chuu Shin Innercizes through Shang's Army. 300 Athletes, 300 Martial Artists and 300 Gamers will comprise the first ...
October 28, 2010
Hey everyone! Cary's started up a new official site, to replace the other one, to focus more on his martial arts.
Check it out here
.
Posted in Updates
July 22, 2010
Hi guys. I really am still here, but the site has been quiet lately since there's been a lull between Cary's projects. I've been monitoring the spam on the message boards and keeping an eye out there for news items, but really nothing to update about. Hang in there!
Posted in Updates
December 27, 2009

There's a new poster for Tekken on the Japanese web site.
Check it out!
December 2, 2009
Grr... My hosting provider just upgraded the database version yesterday, without any notice about it beforehand. So, that broke the site yesterday. I'm trying to fix it now, but let me know if you run into any problems on here. Thanks!
Posted in Updates
November 23, 2009
Things have been very quiet on the Tekken movie. The trailer was finally shown at AFM, but has not yet been shown otherwise. The official site still says 2009, but as we are running out of time in the year, more and more sites are now displaying it with a release date of 2010. No official word yet, unfortunately.
March 27, 2008
[Webmaster's note: Found this news about the casting of Tekken. The character names aren't quite right, but it's a start.] TEKKEN, the long-awaited live-action adaptation of the Namco video game series completes principal photography in Shreveport, Louisiana at the end of this month. Under the direction of Dwight H. Little (RAPID FIRE), a cast of actors and martial arts experts are headlining the action film, which is due for release in early 2009. Casting confirmations include Kelly O...
For a history of older news items, please click here.
---
Have any news?

If you happen to know any information, have any other pictures of Cary for the site, or just want to correct me on something, please contact me. Any feedback and help is most appreciated. Thanks!
---